Let's figure out Where Shohei Otani is Going to Sign
Reports last night out of Japan noted that Shohei Otani is going to come to the MLB next year, forgoing possibly hundreds of millions of dollars by starting his MLB career early because of baseball's complex international rules. First, we haven't really introduced you to Shohei Otani yet, but this guy has scouts and super-knowledgeable baseball fans salivating. A few years back, Fangraphs ran a piece that the potential of Otani on both sides of the ball. What you really need to know about Otani is that he throws 102 and is regarded by many scouts as o
ne of the top 10 pitchers in the world. He's also a hitter, who crushes baseballs with enough regularity to be considered as a two-way player.
Most teams figure to go after him as a pitcher first, and then figure out how frequently he can/should hit. Below is a graphic from that Fangraphs piece I mentioned. Go read the piece for the full effect, but the short story is that by both the math and the eye tests, Otani is an elite talent worthy of comparisons to Clayton Kershaw and Jose Fernandez (RIP). Otani is the red dot, and the y-axis is ERA.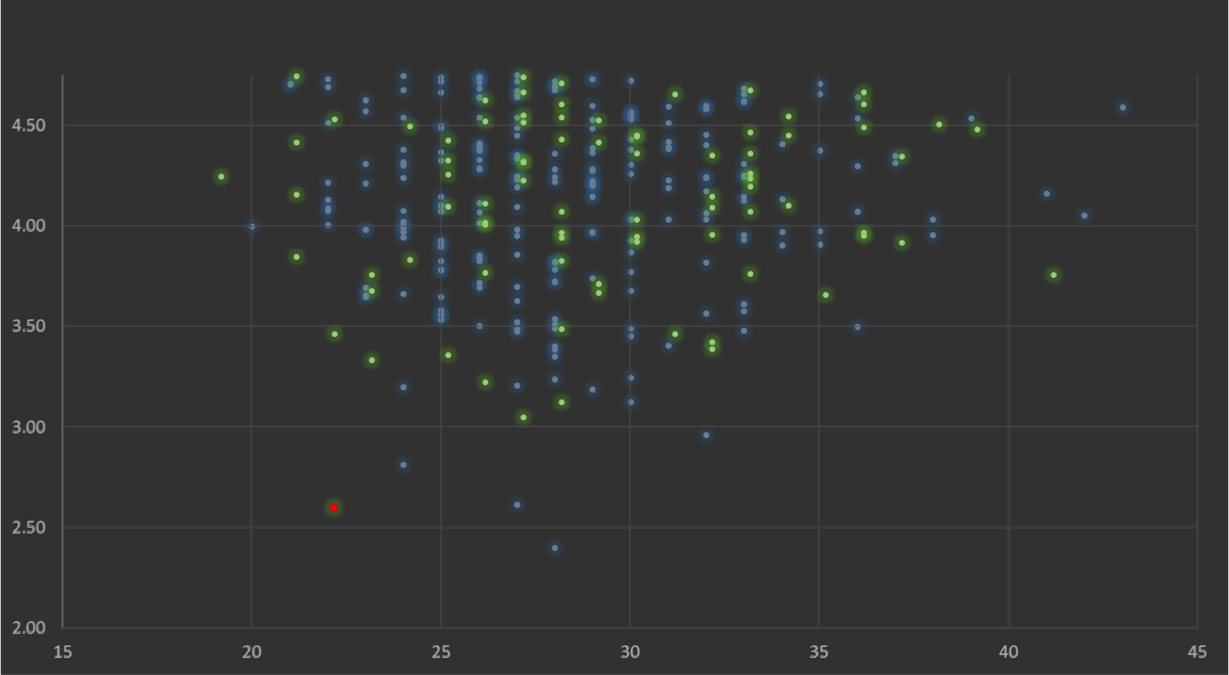 So there's this awesome pitcher, who is suddenly, because of complex rules, up for grabs at far far below market price. With all 30 teams presumably interested, where's he going to sign? Let's just start eliminating teams.
The teams who can't pay him millions yet.
Otani is choosing to come to the states about 24 months before he would have received a huge paycheck. Still, depending on the team that he signs with, a team can offer him something like $10 million or $300,000, a sum to which many teams will be limited because of penalties they've incurred for exceeding their bonus pools in recent years.
Even though Otani is coming stateside quickly, let's also be realistic: money still matters. Which one do you pick?
Maybe a $100M contract in 2 years
A $10M contract now
A $300,000 contract now
There's no way you pick 3. So I'm crossing off the teams who can only offer $300,000. According to MLB.com, those are the Dodgers, Braves, Cubs, White Sox, Reds, Astros, Royals, Athletics, Cardinals, Padres, Giants and Nationals.
Boom, we're down to 18 teams.
To continue reading about where Shohei Otani is going to sign, please click over to our mostly baseball blog!